PREVENTIVE PACKAGE
Prophylaxis is the best way to health. Regular visits to the subologist help to avoid or react quickly and appropriately in case of possible problems arising within the feet. The preventive package is an excellent program for all who want to take care of the health and aesthetic appearance of their feet.
Make an appointment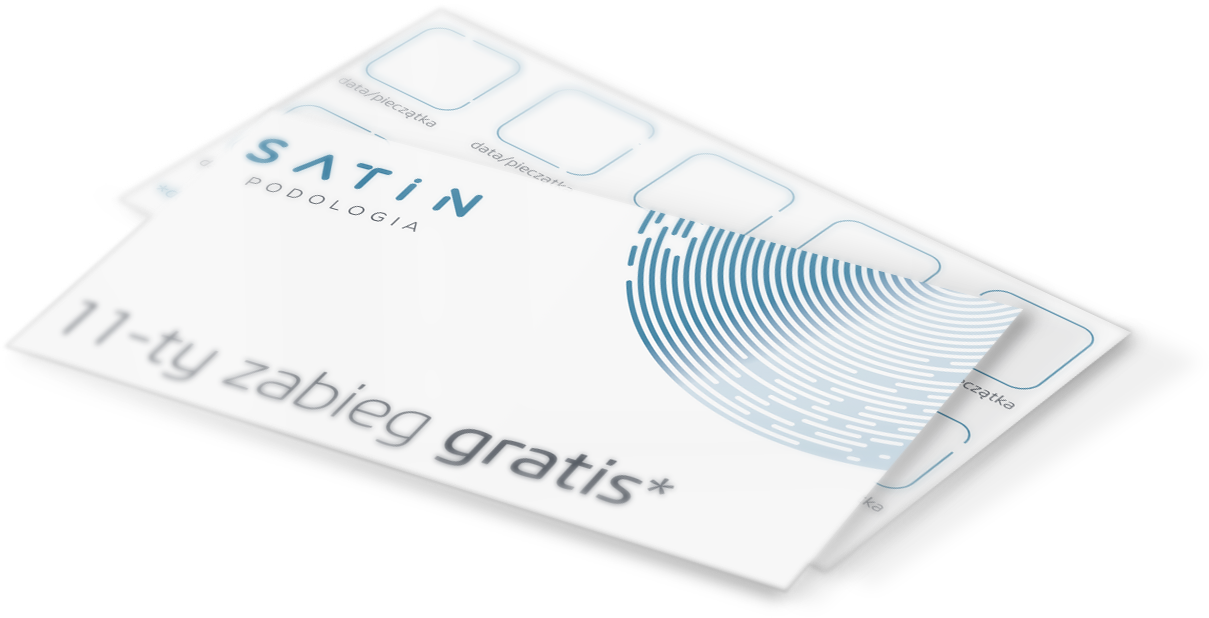 REGULAR VISITS ARE A FREE TREATMENT!
The Satin prophylaxis package is a program through which our patients can benefit from a free preventive subtreatment. Each patient after the first prophylaxis subroutine receives a card with a space of 10 stamps. After each PZP the patient receives one "foot" stamp at the reception. Once the card has 10 stamps, the eleventh prophylaxis subological procedure will be free.
SENIOR PACK + PROPHYLAXIS PACKAGE
The preventive package is combined with our other promotion of the senior package. The senior package is dedicated to people after 65 years of age and allows you to take advantage of the treatments at discounted prices. The seniors package is valid from Monday to Friday from 11:00 to 15:00. People using the seniors package can simultaneously use the preventive package and after gathering 10 stamps, arrange for an eleventh free preventive subological procedure.